WOW! The 3-day weekend sure did go by back. Had a few outings including a birthday party and baptism to fill our weekend with friends and family. I also had a chance to make a couple new TpT products...and as always...be one of the first five people to comment and you can choose which monthly addition practice packet you would like to have as a freebie!
JUST A COUPLE OF LINKY PARTIES!
I love when the bloggers that I follow create new linky parties. This week I am linking up with
Blog Hoppin' for We are THANKful for
...
TIME-SAVERS:
Both my husband I are teachers...we like to be at school at least an hour early in hopes that we can both get home and pick up our daughter Addy by 4:30pm. Well that barely ever happens, especially the first nine weeks. So we rely on the crockpot for several meals a week. It is pretty amazing to only have to put the ingredients in and then come home to a wonderful smell and dinner already prepared!
My other time-saver is TeachersPayTeachers! It truly is a teacher's best friend. Not only does it save time so that I do not have to re-invent the wheel, it is always a great little money maker!
Stop in tomorrow for some
HELPFUL Hints
! Especially if you are just dying to know how I make my TpT products!
WHOA! Lots of things going on in the post, but I just want to get them all done tonight! Let me leave you with a few things...
Happy Birthday to those in the Marine Corp! I hope that everyone was able to take a second today to remember those that have fought for us and that are still fighting for our freedoms. Veteran's Day is a welcome day off, but let's not forget why!
Make sure you go check out the AMAZING giveaways going on over at one of the blogs (and 14 others!) I follow. They are giving away 3 $100 gift cards (Amazon, TpT and Target) and each of the 15 bloggers that are hosting the giveaway have their own giveaways on their own blogs (think Starbucks, more Amazon, TpT products, Home Depot, Michaels, etc.!!)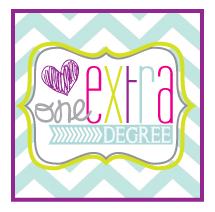 Last but not least...I leave you with what I am most THANKFUL for...My Family!