I CAN'T believe that it is November already...went to the store today and of course there are Christmas things EVERYWHERE! But, I have to say that I am super excited about Thanksgiving and the holiday season! The smells, the family and friends, the food (oh boy I better start running more!). So because it is November, of course I am linking up with Farley from Oh Boy 4th Grade for Currently...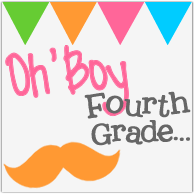 Listening: Always General Hospital! But I created my currently earlier today, so now I am listening to The Heat with Sandra Bullock and Melissa McCarthy...hilarious!
Loving: Today was the kick off on the Hallmark Channel for holiday movies! I have a bunch all ready to record to my DVR and a couple of my girlfriends are coming over tomorrow night to watch one!
Thinking: My calendar wall is A MaZing, I have to say. It reminds me of doing calendar when I was in school, but it takes up A LOT of space. I don't have much wall space and the only bulletin board in the front of the room is used for calendar. I was thinking about moving to an electronic version. Any thoughts?
Wanting: I need to change my room around. My colleague on my team decided to get rid of her teacher desk because she didn't really use it. Honestly, mine just collects paperwork and photos. So I thought about moving it out and doing some rearranging during our teacher work day on Monday. My room is so small with 28 students that I would love to have more space!
Needing: A full day of planning with my team. We have a 45 minute planning period every day, but we ALWAYS have meetings of some kind. We all come into school by 7:30am (students come in at 8:45), but we just have so much to do that we don't have a lot of time to plan. Our weekly meeting usually is packed full of business talk instead of planning. I would LOVE to have an extra plan period once a six day cycle. And I think my students should be in the computer lab or library during that time.
A Yummy Pin from:
Might have to make these for our 2nd Annual Friends-Giving!
And I leave you with a little peek at our Halloween!